Is the Luck of Vietnamese Gamblers To Close Down Cambodian Casinos?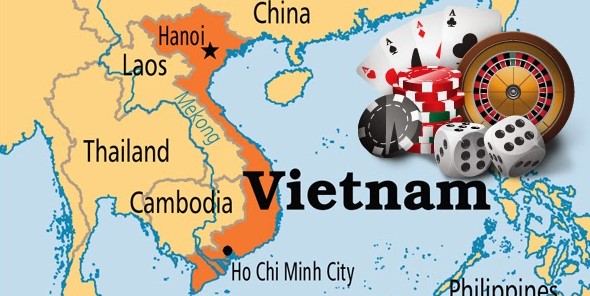 On the border of Cambodia and Vietnam lies the town of Bavet which is not only known as a checkpoint, but also as the favorite place of Vietnamese gamblers. Namely, the Vietnamese like to go to over to Cambodia to Bavet which has a casino that is quite famous in Vietnam.
The town is meanwhile known only as casino city and many stated that only the Vietnamese are seen going in and out day after day. Since the Vietnamese government allowed locals to gamble, it might be the end of the Cambodian casino as the Vietnamese will probably continue gambling int heir home country. While awaiting the two integrated resorts to be finished and opened, Vietnamese spend a lot of time in Buvet as usual. But that could change soon.
Entrance into the two resorts will be charged and set at a price of 1 million dong per day, while the monthly fee is 25 million dong. Similar rules are also in place in Singapore and other neighboring countries. The government also set a limit on age and monthly income, so residents with income under 10 million dong will not be able to enter the casino or gamble at all. Also, the entrance fee is supposed to keep low-earners further away from the casinos.
The government's decision to let the Vietnamese gamble is restricted only to the two casinos, as they are still not allowed to gamble at other casino branches in the country. Perhaps, this represents a ray of hope for the Bavet casino. The Vietnamese are already known as passionate gamblers who enjoy putting bets on dog and horse races and trying their luck with lottery tickets.
Still, the neigboring Bavet could be seriously affected by the two new locations in Vietnam as numbers of visitors are expected to drop once the two integrated resorts are completed. The Vietnamese comprised the majority of customers, so Bavet could potentially lose over 50% of its customers.